EVIT Culinary Students Net $122,725 in Scholarships
Submitted by Tiffani Nichols.
Five culinary students from the East Valley Institute of Technology won scholarships totaling $122,725 at the annual Careers in Culinary Arts Program (C-CAP) competition held on March 17, 2012.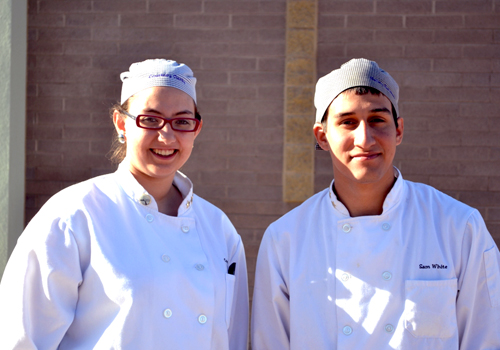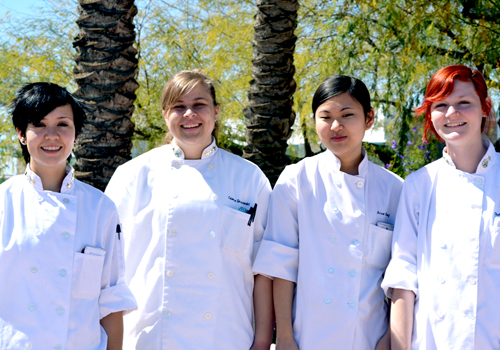 The EVIT scholarship winners (all seniors) are as follows:
Anne Chung (Corona Del Sol): $2,000 C-CAP Education Scholarship (school of choice)
Chelsey Hacker (Apache Junction): $5,000 to Scottsdale Community College
Calena Srutowski (home schooled): $14,000 to Arizona Culinary Institute (1/2 tuition)
Brandy Pennick (Apache Junction): $21,645 to Art Institute of Las Vegas (1/2 tuition)
Sam White (Dobson): $80,080 to Art Institute of Phoenix (full bachelor's degree)
Additionally, junior Courtney Clardy (home schooled) won a scholarship to the summer explorer program at Le Cordon Bleu and a junior membership to the American Culinary Federation (ACF).
---
About C-CAP
The Careers through Culinary Arts Program (C-CAP) promotes and provides career opportunities in the food service industry for underserved youth through culinary arts education and employment. Students who compete in annual C-CAP cooking contests win college scholarships as part of the largest independent culinary scholarship program in the country. For more information, visit www.ccapinc.org.