We would like to thank all the instructors and participants in our Summer Mini-Series Online Conference. ACTEAZ was able to offer 14 classes to help those teachers who needed hours towards their certification, since Summer Conference was cancelled this year. We have to say this was a great learning experience for us as we converted classes to a hybrid or a Zoom model taking our first plunge into the new virtual world we live in today.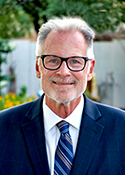 The 2020/2021 school year is upon us! The year 2020 will certainly be known as a hallmark of great challenge, change and adversity. However, the school year will also bring a harbinger of innovation, strength, transition and growth, which are qualities the Association has always been recognized. As I undertake the role as President, I am reminded of the outstanding contributions that have been made by our members and the students they support and represent.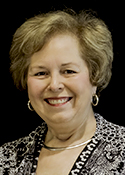 Wishing all of you good health as we all maneuver through so many factors of the COVID 19 pandemic. Who knew, that our summer conference theme, CTE: Beyond the Classroom, would turn out to be so prophetic. With many classrooms becoming virtual, the struggle to remain relevant, creative, and still keep the content engaging is something many of our members are experiencing. Yet, I have found, that our ACTEAZ Members have risen to this challenge and have driven through it to reach new heights.