Keynote Speaker
---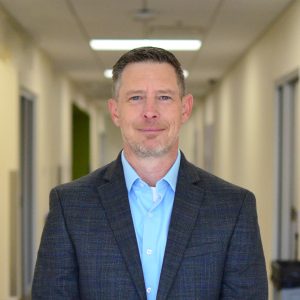 Dr. James Perey
Past President
Arizona Occupational Administrators Council
CTE and the Future of Workforce Development
Join us as Dr. James Perey talks about our role as CTE leaders and educators in meeting the current and future challenges of workforce needs.
Biography
Dr. James Perey is an accomplished educator having experience at the secondary, two-year postsecondary, and university levels. Currently, he oversees the development of content and training for workforce development with the Regional Economic Development Center bridging education and training with industry. Before this role, Dr. Perey provided leadership to Yavapai College's Verde Valley Campus and Sedona Center by working collaboratively with administration, faculty, staff, students, and the community in the development of curriculum and delivery of quality programs in general education, career, and technical education, and community education. Before this position, Dr. Perey served as an Associate Dean for Career and Technical Education, overseeing the Chino Valley Agribusiness Center and programs throughout the district. Before his administrative assignments, Dr. Perey served as a faculty member and in numerous other roles at Yavapai College. He started his career as a high school agricultural teacher at Antelope high school and was very active with AATA, serving as president, and ACTEAZ, as a fellow. Dr. Perey currently serves as the past president for the Arizona Occupational Administrators Council representing Community Colleges.