West-MEC's Director of Counseling Liaison is Recognized by Peers with Prestigious State Association Award
Submitted by Speranta Klees
Marilynn Babyar, Director of Counseling Liaison at West-MEC, was recognized as the Arizona School Counselors Association 2012 Advocate of the Year!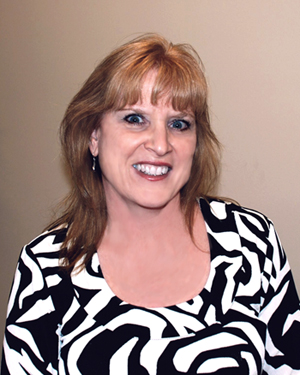 The AzSCA Board declared, "Marilynn is to be commended for the outstanding work she has done towards enhancing the counseling profession and the outstanding service she has provided by supporting student achievement and success." Marilynn was recognized at the AzSCA Conference Awards Luncheon on March 30, 2012. Her parents, husband and West-MEC colleagues, including Superintendent Greg Donovan, attended the luncheon in her honor. In this rigorous competition, Marilynn was nominated and supported by colleagues and by community members. She had to submit a resume and various artifacts of her work. Below are testimonials from professionals who recommended Marilynn for this award:
"Marilynn is an influential and visionary leader among counselors, education professionals, administrators and community stakeholders. She is at the forefront of the College and Career Ready movement. Whether involved in establishing a new partnership with a community college that results in a dual enrollment program designed to improve student access to a high skill, high demand and high pay job, or in overseeing guidance lessons to help students with employability skills such as preparing for a job with a resume and interview skills, Marilynn is committed to both the college and the career aspects of this initiative. In all settings, Marilynn is a strong voice as she advocates tirelessly for the need of counselors at all levels. Marilynn has successfully recruited a number of counselors to participate in the Association for Career and Technical Education, in addition to ASCA, so that the counselors' leadership may promote a strong national dialogue as they strategize the best ways to educate and support students, the emerging US workforce."
"Among her many strengths are her enthusiasm towards guidance counseling and innovation in the professional development. Marilynn's passion for continued growth is infectious, and while facilitating workshops her participants are always actively involved. Marilynn is not afraid of new approaches and does a wonderful job incorporating technology and real-world experiences. What is truly significant is her positive attitude.
Marilynn is not involved in name only; she is truly committed to the purpose of AzSCA. Marilynn continues to passionately chase opportunities to present both locally and nationally the merits of career and guidance counseling services. Marilynn Babyar epitomizes successful leadership in the guidance counseling profession. AzSCA will be able to count on her to work tirelessly and always professionally represent the organization."
"Marilynn is an extremely innovative and forward-looking professional who is dedicated to the vision that all students have the ability to succeed and that the job of educators is to guide students in the development of their potential. She has consistently supported the ideal that students should have a variety of pathways available to them in order to cultivate their unique skills and talents and grow as individuals."