ACTEAZ News
ACTEAZ Newsletter
ACTEAZ Newsletter – Issue 1, Nov. 2022
The ACTEAZ Newsletter is sent on or around the 15th of each month to ACTEAZ members. Becoming a member is free! Click here to register.
---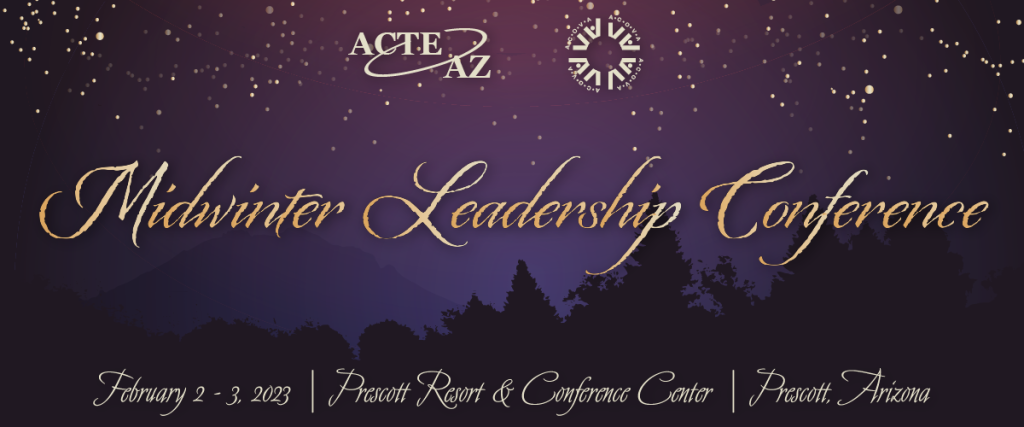 2023 Midwinter Conference
Registration + Call for Presentations Now Open!
The ACTEAZ & ACOVA Midwinter Leadership Conference will be taking place February 2 -3, 2023 at the Prescott Resort and Conference Center in Prescott, AZ.
Registration and hotel reservations are now open! Please reserve your hotel room(s) at least 21 days before you arrive.
Call for Presentations is now open as well! The deadline to submit session proposals is December 16, 2022.
---
2023 Arizona CTE Summer Conference
Call for Presentations Now Open!
The 2023 Arizona Career and Technical Education Summer Conference will be taking place July 14 – 19, 2023 at the Hilton El Conquistador and Westin La Paloma in Tucson, AZ.
Call for Presentations is now open! Session proposals close January 13, 2023.
---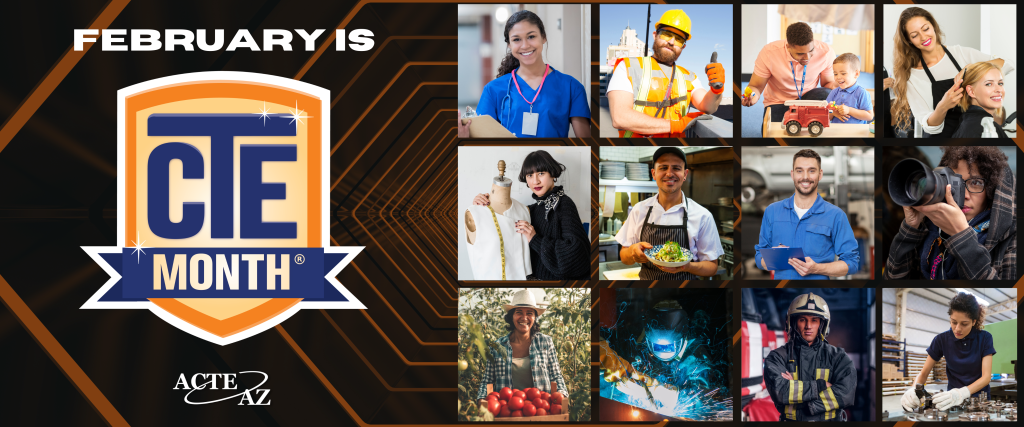 2023 CTE Month® Video Contest
The annual ACTEAZ CTE Month® Video Contest is now open! Arizona secondary and post-secondary CTE students have the opportunity to win up to $500!
Submissions close January 12, 2023. Winners will be announced February 1, 2023, at the beginning of CTE Month.
---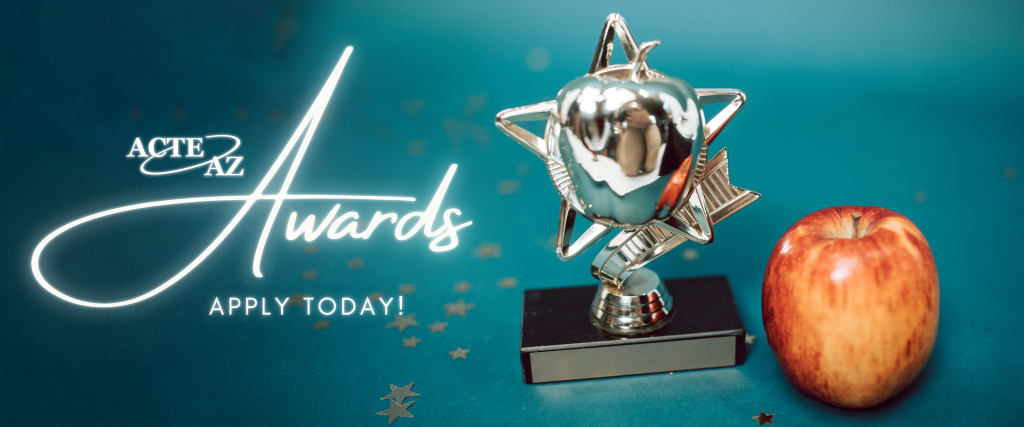 ACTEAZ Awards
Submissions for the 2023 ACTEAZ Awards are now open!
Nominate your favorite CTE teacher, administrator, counselor, business partner, and/or staff member. You can even nominate yourself!
The deadline for nominations is March 17, 2023.
---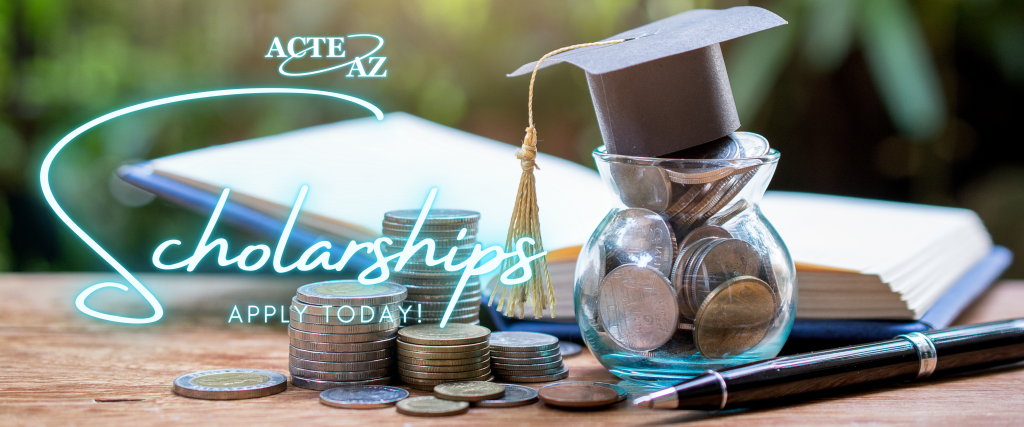 ACTEAZ Scholarships
Arizona high school seniors and post-secondary students are encouraged to apply for the 2023 ACTEAZ Scholarships! To be eligible for a scholarship, students must be nominated by a current ACTEAZ member.
The scholarship amount ranges from $500 to $2,000, depending on available funds and the number of scholarships the committee agrees to award.
Applications close March 17, 2023.
---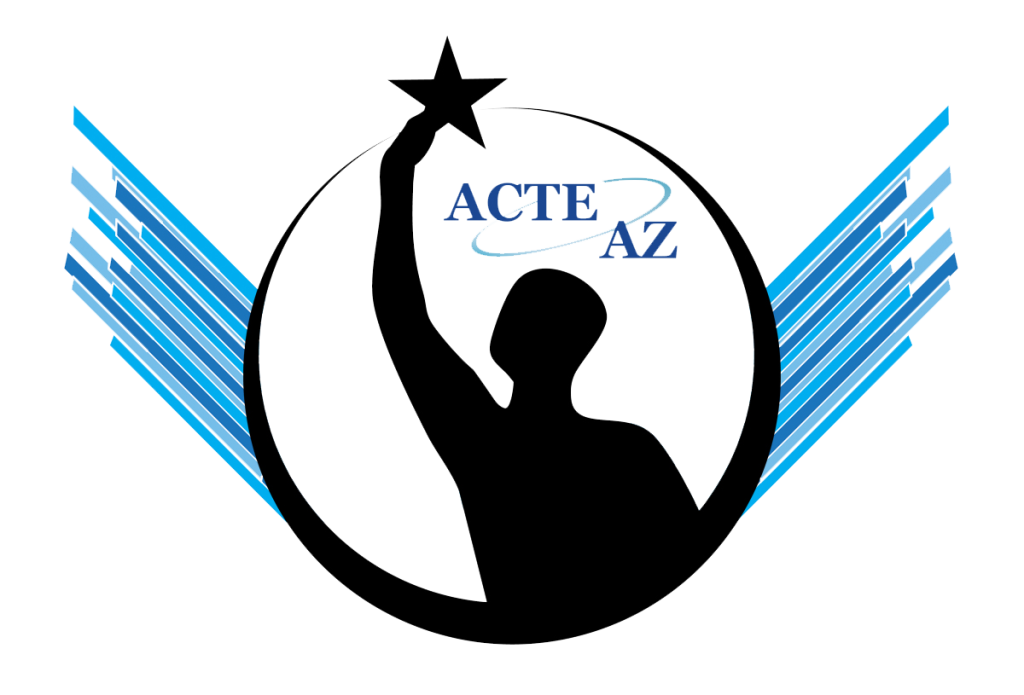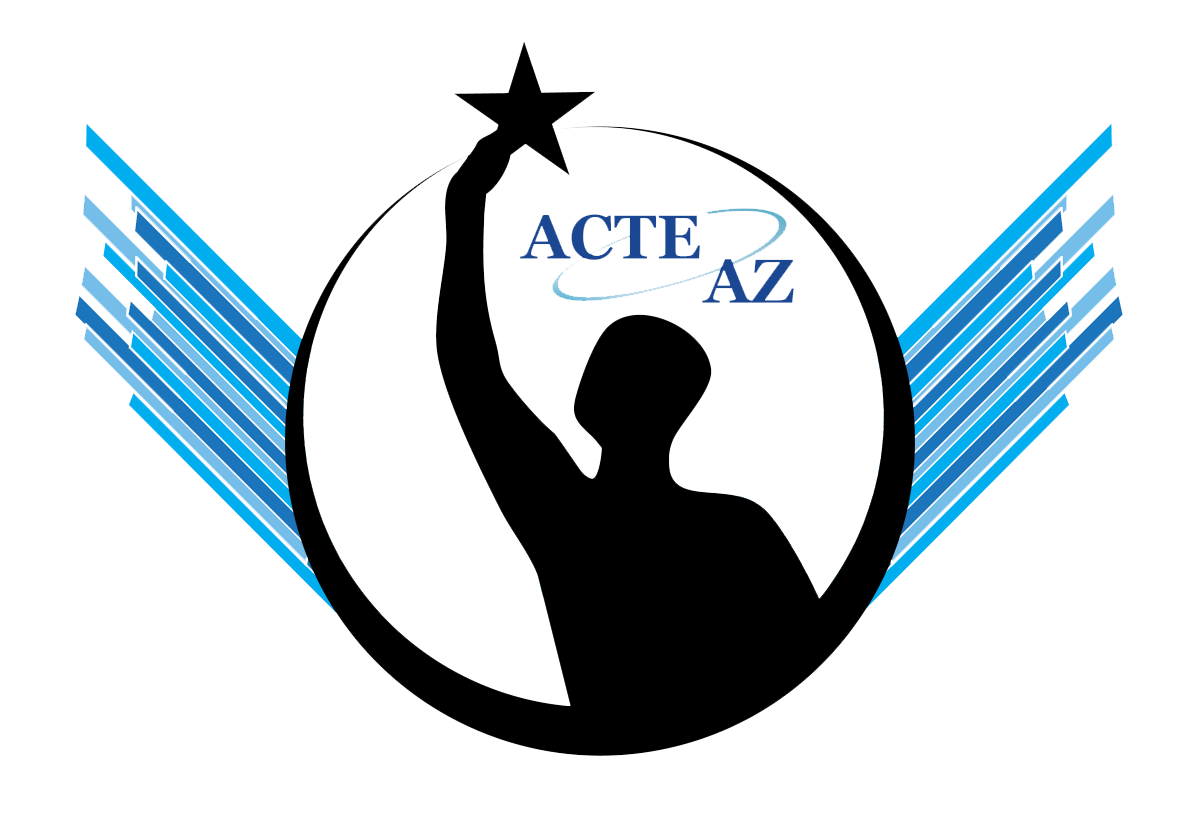 Premier Series
Keep your teaching certification current with Premier Series!
Remember – you only have three years to eliminate any deficiencies on your CTE teaching certificate.
Start eliminating them today by registering for Premier Series courses!
---
Job Blasts
ACTEAZ sends job e-blasts to its members on Fridays. For information on how to submit a job listing, and to view all current job listings, click the "Job Listings" link below.
Upcoming Due Dates
ACTEAZ & ACOVA Midwinter Session Proposals Due: Dec. 16, 2022
CTE Month Video Contest Submissions Due: Jan. 12, 2023
ACTEAZ Summer Conference Session Proposals Due: Jan. 13, 2023
ACTEAZ Award Nominations Due: March 17, 2023
ACTEAZ Scholarship Applications Due: March 17, 2023
Events