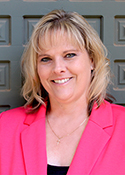 From the Desk of Lisa Doll
Dear ACTEAZ Members,
Every new school year is a new beginning, a time of hope, new ideas and unknown opportunities for all of our educators and students for the upcoming year.  ACTEAZ is committed to working with our members to explore and highlight those ideas and opportunities.  We continue to work hard to create opportunities for our members through professional development, awards and scholarship programs, student contests and the various partnerships we have.