Desert View DECA Leads Nation with Mobile App
Desert View High School DECA has a new webpage, www.desertviewdeca.com, and is the first and only high school DECA chapter in the nation with an app on the Android market.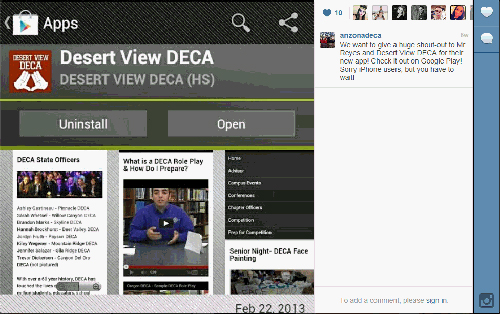 DECA member Joseph Venezuela was featured in DECA's State Conference video (:56-58) while on stage receiving an award for Desert View DECA being inducted into the Arizona DECA Diamond Club. Hector Reyes, CTE/JTED Business & Marketing teacher, is the DECA advisor for Desert View.