ACTEAZ News
ACTEAZ Newsletter
ACTEAZ Newsletter – Issue 9, August 2023
The ACTEAZ Newsletter is sent on or around the 15th of each month to ACTEAZ members. Becoming a member is free! Click here to register.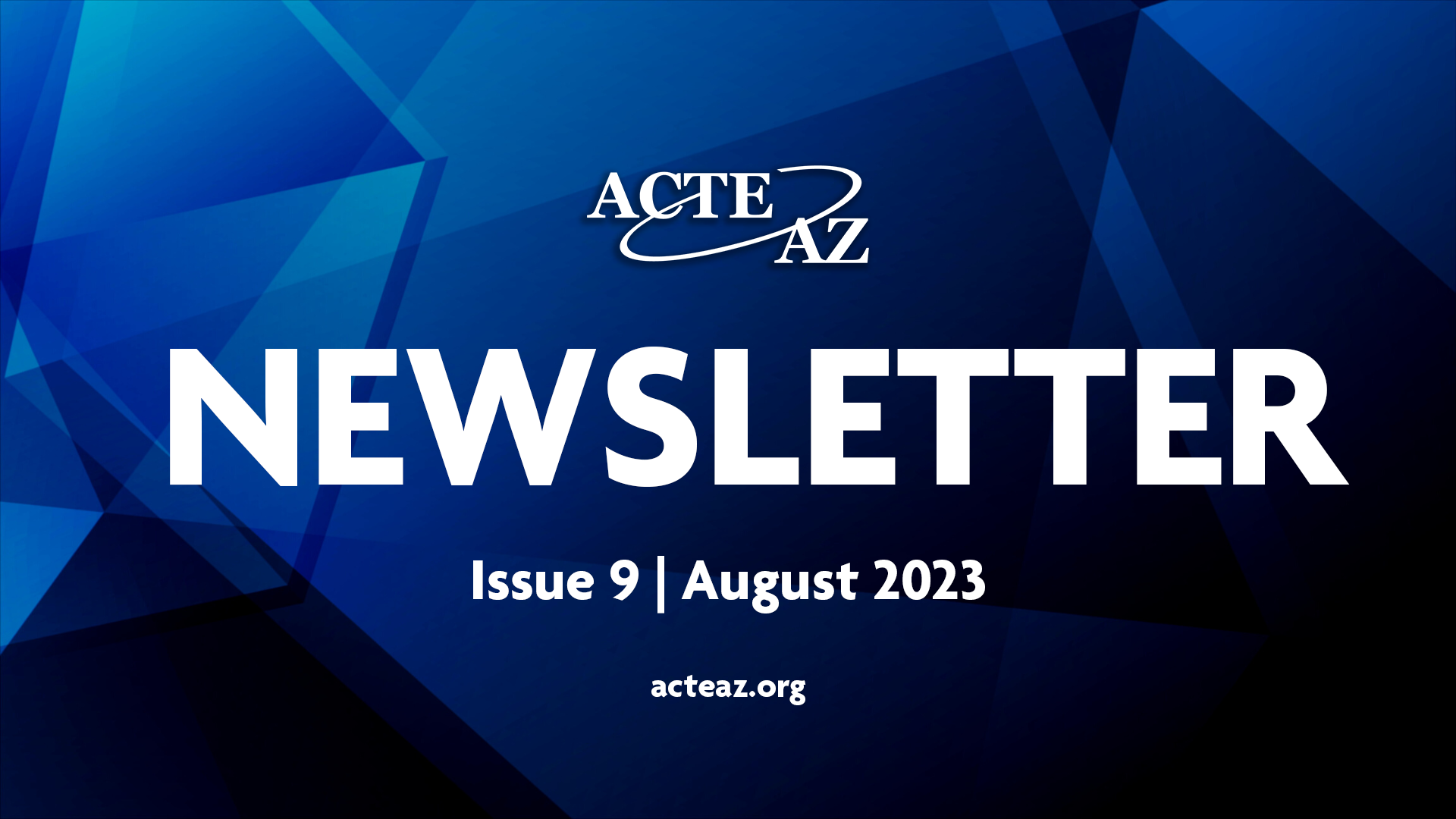 2023 Summer Conference Recap
We'd like to thank everyone who was a part of the 2023 Arizona CTE Summer Conference! 
If you were an attendee, you should have received an email with a link to the Summer Conference survey. Remember that only with your feedback can we improve future conferences! The survey closes this Friday, August 18.
We'd also like to thank all our 2023 Exhibitors and Sponsors. Thank you for helping make our event a success!
Users can access Whova through October 19, 2023. Use this time to interact with other attendees, view the exhibitor and sponsor booths, and more!

Welcome, New Fellows!
The ACTEAZ Fellowship Program provides our Fellows the opportunity to serve in many ways. We have been very lucky that some of our past Fellows have served in various leadership roles during and after their fellowship experience. Many of our ACTEAZ officers and members of the Board of Directors have come through the ACTEAZ Fellowship Program.
The ACTEAZ Fellowship is a two-year program.
This year, we are proud to present our new Year 1 – Inductees:
Kirsten Coury – Peoria Unified School District
Scott Fitterer – Humboldt Unified School District
Matt Gilbert – Dysart Unified School District
Joleese Meadows – West-MEC
Lisa Patrick – Remote
Sabrina Poggi – West-MEC
Paige Quinn – West-MEC
Taylor Sackett – Taylor Sackett
Returning to complete Year 2 – Advocates are as follows:
Heidi Moya – Deer Valley Unified School District
Jason Croft – West-MEC
Jennifer Fowler – Glendale Union HIgh School District
John Howell – EVIT
Jennifer Al Zaidi – Pima JTED
Lisa Fleming – West-MEC
Renee Manley-Medic – Deer Valley Unified School District
Sandy Budde – Deer Valley Unified School District
We look forward to all the wonderful things our incoming and returning Fellows will be planning and accomplishing.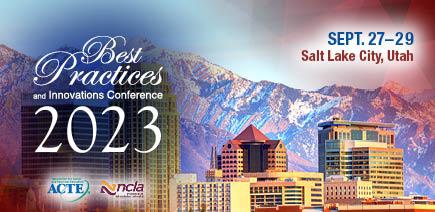 ACTE & NCLA Best Practices and Innovations Conference
The Best Practices and Innovations Conference is an annual event focused on professional development for secondary and post-secondary CTE administrators.
This year's conference will be taking place Sept. 27 – 29 in Salt Lake City, UT.
For more information, click here.

ACTE CareerTech VISION Conference
This year's ACTE VISION conference will be held Nov. 29 – Dec. 2 at the Phoenix Convention Center in Phoenix, AZ!
Arizona attendees are entitled to a registration discount. The discount will automatically be applied when using an AZ zip code while registering online.
For more information, click here.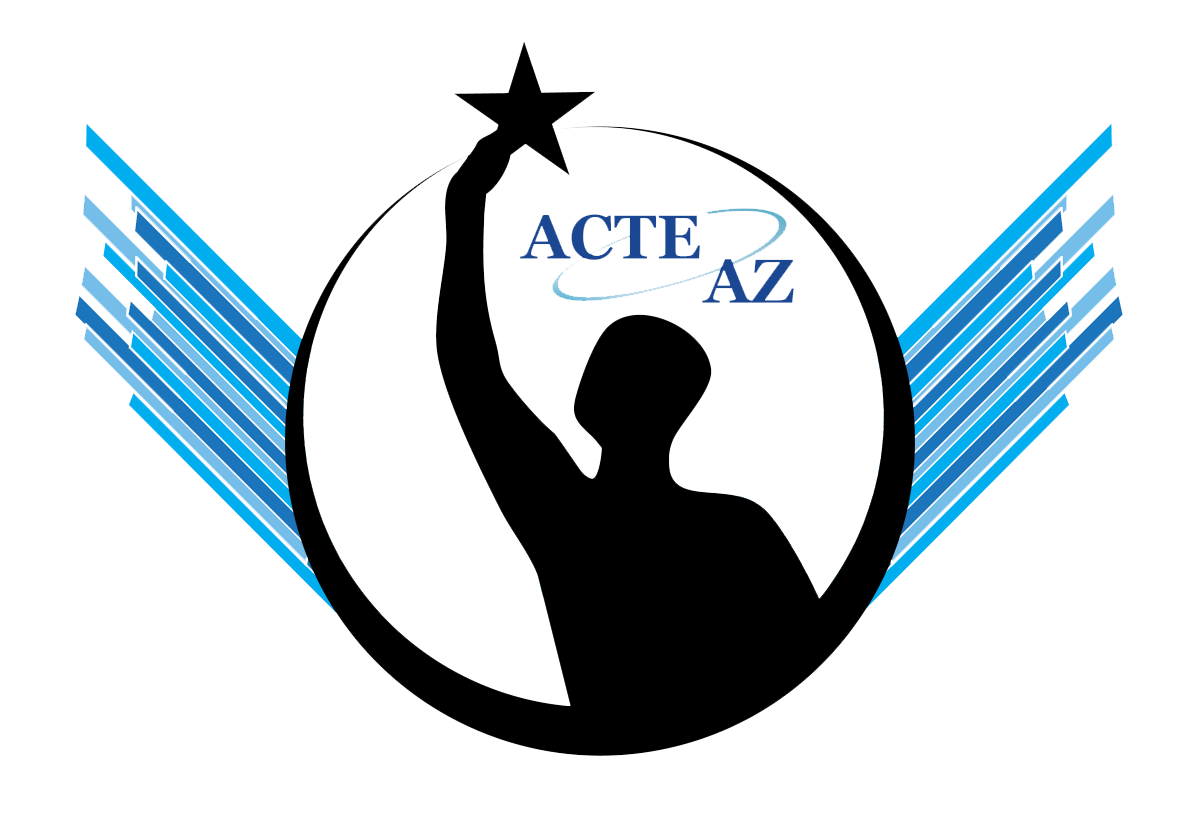 Premier Series
Keep your teaching certification current with Premier Series!
Remember – you only have three years to remove any deficiencies from your CTE teaching certificate.
Start removing them today by registering for Premier Series courses!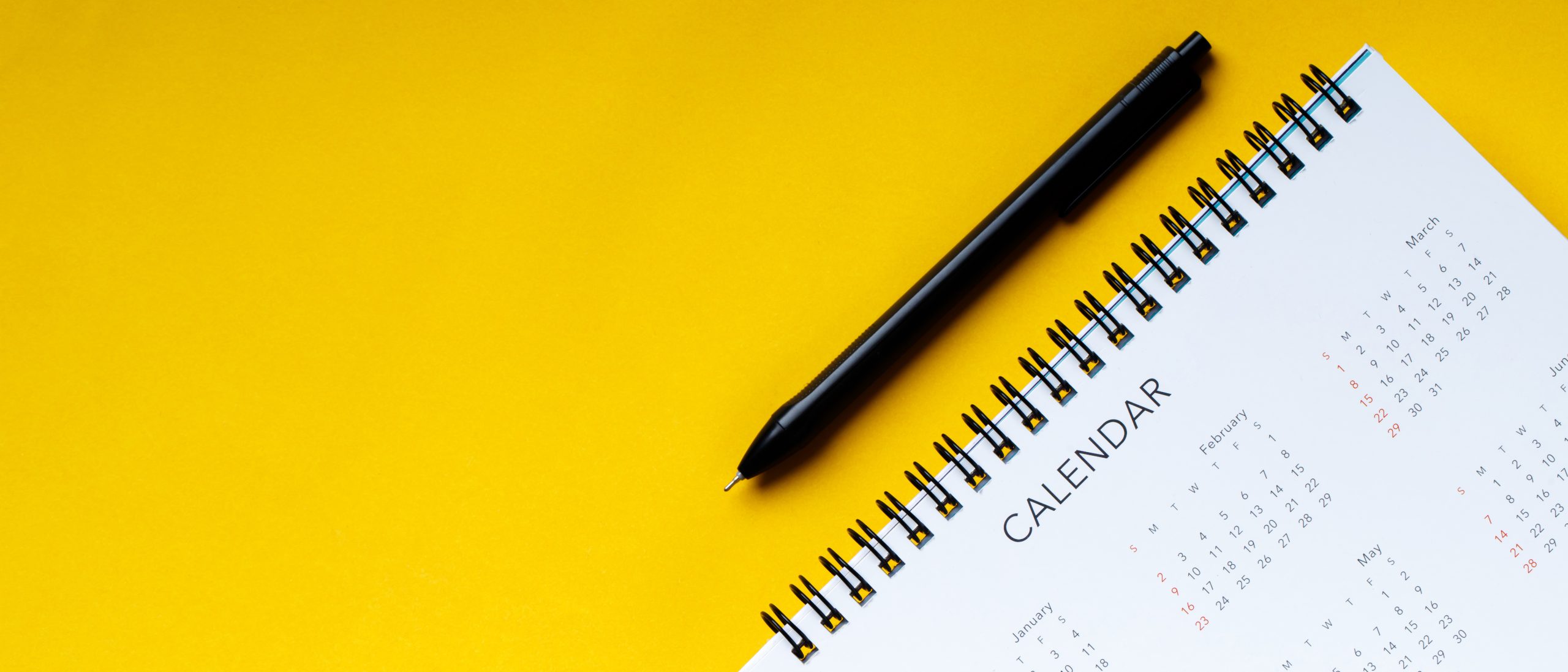 Now Scheduling Premier Series Courses for SY 2023-2024
ACTEAZ is now scheduling Premier Series courses for the 2023-2024 school year! 
If you are interested in having Premier Series classes held at your school or district, please contact Shelby Freytag at [email protected]. 

Job Blasts
ACTEAZ hosts a free job board and job blast for its members.
Job blasts are sent on Fridays, depending on how many job openings are received. 
For information on how to submit a job listing, and to view all current job listings, click here.
UPCOMING EVENTS