Celebrate CTE Month in 2012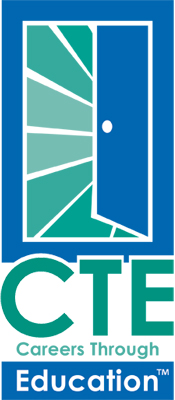 ACTEAZ is proud to work with all of its members and affiliates in supporting CTE. We would like to remind you all that February is a month of celebration and recognition for all that is CTE. ACTE National is happy to present us with this year's theme, CTE: Careers Through Education. We hope you will join us in recognizing CTE in your schools by sharing your success stories with your fellow students, educators and communities.
Ways to support and promote CTE Month:
Play the student produced video PSAs that won in ACTE's contest
Plan for 2012 CTE Month events

CTSO Events and Activities (

Feb. 1st-29th

)
Job Shadow Day (

Feb. 2nd

)
National Entrepreneurship Week (

Feb. 19th-26th

)
Social Media Advocacy Day (

Feb. 23rd

)

Share your CTE stories with us and with traditional media sources
Involve legislators and businesses
For more information on CTE Month including sample press releases, CTE Facts and ideas on how to involve your community please visit ACTE here.