ACTEAZ News Awards & Recognition
---
2023 ACTEAZ Scholarship Winners Announced
---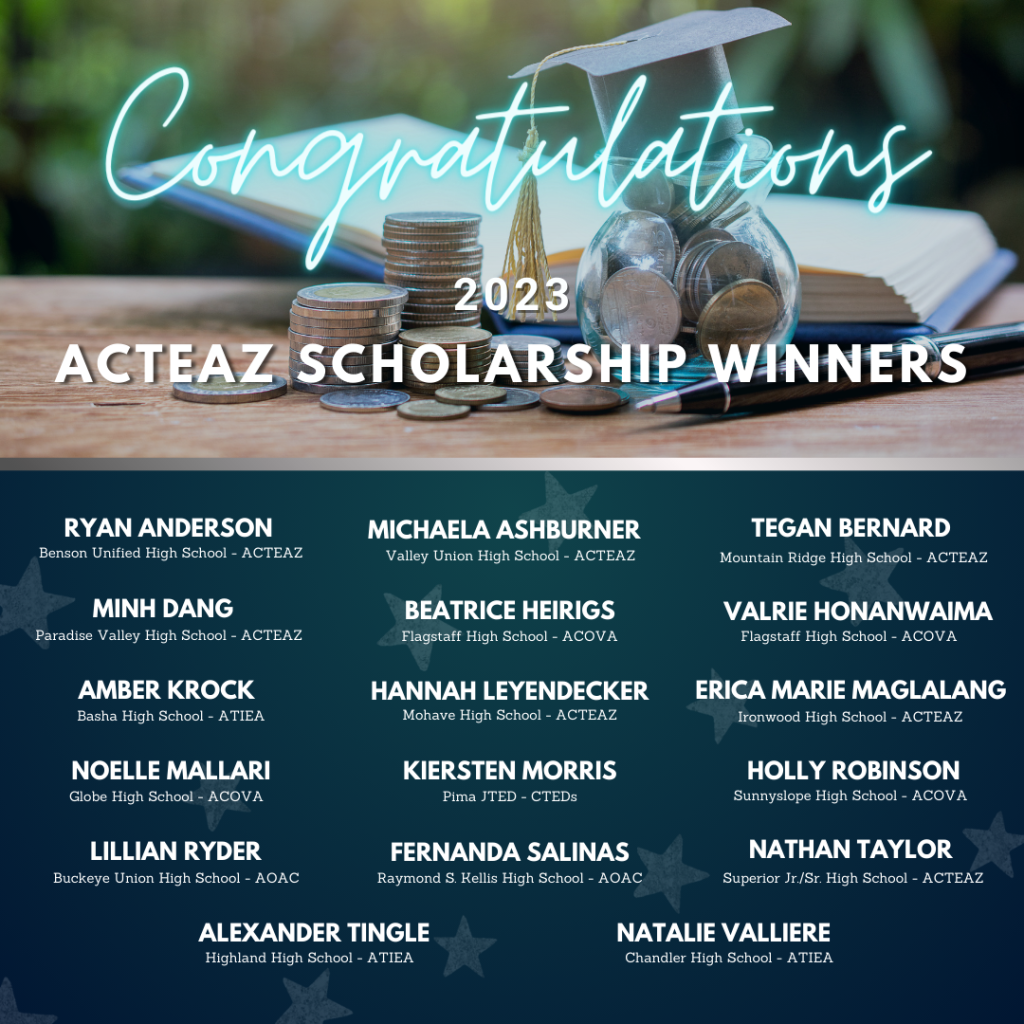 ACTEAZ would like to congratulate the 2023 Scholarship winners!
Ryan Anderson
Benson Unified High School
ACTEAZ
Michaela Ashburner
Valley Union High School
ACTEAZ
Tegan Bernard
Mountain Ridge High School
ACTEAZ
Minh Dang
Paradise Valley High School
ACTEAZ
Beatrice Heirigs
Flagstaff Highschool
ACOVA
Valrie Honanwaima
Flagstaff High School
ACOVA
Amber Krock
Basha High School
ATIEA
Hannah Leyendecker
Mohave High School
ACTEAZ
Erica Marie Maglalang
Ironwood High School
ACTEAZ
Noelle Mallari
Globe High School
ACOVA
Kiersten Morris
Pima County Joint Technical Education District (JTED)
CTEDs
Holly Robinson
Sunnyslope High School
ACOVA
Lillian Ryder
Buckeye Union High School
AOAC
Fernanda Salinas
Raymond S. Kellis High School
AOAC
Nathan Taylor
Superior Jr./Sr. High School
ACTEAZ
Alexander Tingle
Highland High School
ATIEA
Natalie Valliere
Chandler High School
ATIEA
Congratulations to all the winners!