Outstanding Business Professional of the Year
---
Steven Meckler – Steven Meckler Photography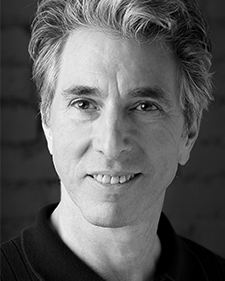 Professional Photographer, Steven Meckler, has been the host of the Photography Masters' Class for 9 years. The event is a day where Tucson area professional photographers provide workshops to Digital Photography students. Steven not only offers up his studio as a home base for the event, but he also coordinates each year with 15 different professional photographers to volunteer their time to provide free workshops to Digital Photography students from all Pima, Santa Cruz and Pinal County high schools. Steven himself even teaches one of the workshops. This event serves over 120 high school Digital Photography students this year.
Steven participates in both the Pima JTED Business and Industry Advisory Council as well as the Digital Photography Advisory committee. Steven even hosts the Digital Photography Advisory meetings at his studio 3-4 times per school year.
Steven has been helpful in connecting students with job shadow opportunities as well as Photo Assistant opportunities when available. Steven dedicates a significant amount of time in the planning and delivery of the Photography Masters' Class. Planning the event usually starts a year in advance. Steven has also hosted Photo teachers for Externship experiences in the summer months, where high school Photo teachers are able to work with him for 2 weeks to learn new techniques and ensure they are up to date on all the latest developments in the industry.
Steven often participates in reviews of Photo state standards, offering insight and advice on how to approach these standards in the classroom as well as how the standards are applied in the industry. He has also worked 1-on-1 with teachers when they have individual questions about how to approach a photography industry topic.
As a professional photographer Steven has various connections with publications and recently connected with his contact at Arizona Highways magazine to publish an article on the Photography Masters' Class event. Steven has also advocated for CTE as a whole and voiced his support to local legislators on the importance of CTE in Arizona.