2023 Career Guidance Award
---
Jennifer Grumbling – Millennium High School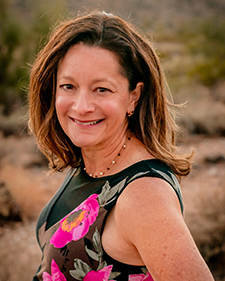 Jennifer Grumbling visits classrooms, takes student leaders to middle school, and hosts workshops to present central and satellite CTE Programs. She initiated an internship program with Duncan Family Farms, recruited Boeing and Honeywell to Millennium's Career/College Fair and others. Jennifer participated in a 2022 Externship Program to learn more about job opportunities. Jennifer ensures her students have a post-secondary plan to achieve independence and contribute to society. Through her 16 years as a high school counselor, she has seen the benefits of CTSO involvement such as increased maturity, public speaking, responsibility, and professional skills. The Millennium High School CTE Department chair Mr. Bjork said, "Jen and I have worked on the district CTE Leadership and Advisory Teams for the past seven years. She helped to optimize the pathways for all CTE programs so that we had the best chance for each pathway to retain and end up with completers. She is instrumental in leading students to encourage and support their peers in finding the right CTE or academic path. She offers zoom workshops, in-person application workshops, and one on one student/parent appointments.
Jennifer has contributed to DECA's successes immensely! Someone in her position is normally too busy to give extra time to a student organization and she did just that! She attended multiple conferences as a chaperone (Camp DECA, FLC, District, and State Conferences). Not only did this help her have a better understanding of CTE and CTSOs, but it helped her build stronger relationships with the kids on our campus. The parent attendance is about 80 individuals. This CTE Rockstar created a CTE-going culture at Millennium by facilitating student and parent leadership. Her intentional relationship-building developed lifelong bonds and trust with parents, students, and all educators. Millennium is at the top through Jennifer's unwavering passion for CTE. Hundreds of students have found their pathways to success due to her expert guidance.
Since 2016, Jennifer has been a member of the school district CTE Leadership Team, Advisory Team, the West-MEC Advisory Council, and a West-MEC Grant recipient. She is a 2021 ACTEAZ Fellows Graduate, where she took on the leadership role as the 2021 Scholarship Raffle Co-Chair, working diligently and creatively to make the auction an online raffle a success. Jennifer is an outstanding CTE counselor, relentlessly advocating for students, with leadership, knowledge, support, skills, and qualities.