2023 ACTEAZ Policymaker of the Year
---
City of Surprise Economic Development
(Jeanine Jerkovic and Mike Hoover)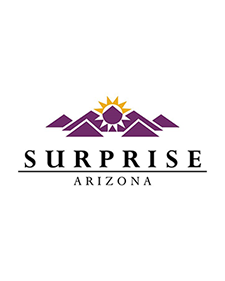 ACTEAZ Policy Maker of the year is the City of Surprise Economic Development.
Jeanine Jerkovic is the Economic Development Director, and Mike Hoover is the Economic Development Assistant Director.
The City of Surprise has been a Champion for CTE. Last year at Dysart's annual CTE program review, the City Economic Development Office announced a CTE proclamation and handed out City of Surprise/CTE pins that show the City's commitment to CTE. Mike attends this event every year to talk about business and industry coming to Surprise and the vitality of a local CTE partnership.
The City Economic Development Office intentionally includes Career Technical Education as an integral part of the City's workforce development strategy. The City Economic Development Office includes the importance of embedding local high school CTE in pitches to attract industry. They provide space for local high CTE programs at all community career and training fairs. In addition, they actively connect industry representatives to CTE program advisory councils.
They share what Career Technical Education is, and the impact it makes on student test scores, industry assessments and academic achievement.
A great service is that they feature local high school CTE programs in social media posts for the City of Surprise residents to receive more information on CTE.
Jeanine and Mike successfully campaigned for city hall to provide tuition reimbursement for adult students completing CTE programs with Estrella Mountain Community College (EMCC) and West-MEC Adult Ed to ensure a trained workforce.
Jeanine and Mike designed, advocated, and are launching a city ride share program to provide safe transportation and from CTE training sites for one dollar a ride!
Thank you both for your leadership in championing CTE for the schools, the City of Surprise and for the families to assist with education and workforce development.