Lifetime Achievement Award
---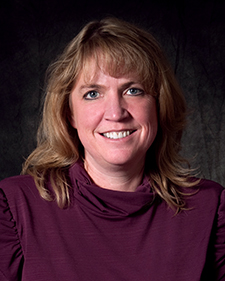 Tina Norton has been an advocate for furthering the mission of Career and Technical Education for decades. Starting her career at the Apache County School Superintendent Office in 1995, Tina served as an Accounting and Business Administration teacher, Chief Deputy for Apache County School Superintendent, Chief Financial Officer for Pima County School Superintendent, Chief Financial Officer for Pima County JTED, and designated lobbyist for the Association for Career and Technical Education of Arizona.
Tina has been a steady voice advocating for the value and accessibility of Career and Technical Education. Mrs. Norton served as a CTE voice at the State level. Tina worked as a member of the Auditor Generals School Finance Advisory Committee, ADE School Finance Advisory Committee, ABEC Committee for School Finance Reform and is currently serving as a Board member and active Treasurer for the AZ Risk Retention Trust. In these roles she has provided stability to educational system.
When facing friction or push-back from the mission of CTE, her immediate reaction is to provide a detailed legal argument for the proposed improvement's legitimacy. Furthermore, when the law does not allow for what is best for students, she works tirelessly to draft legislative language to improve the likelihood that young people in Arizona have the great opportunity that is CTE. Specifically, in 2016 Tina led the charge to restore JTED Funding. Eventually, her leadership won "Best Grassroots Effort" by the Arizona Capital Times. Tina has fought and won legal challenges in innovative ways that ultimately increased CTE access to thousands of students.
As one of the founders of Pima JTED, Norton has crafted a system of CTE southern Arizona that serves more than 20,000 students every year. At the satellite level, Tina worked to establish strong relationships with 14 area districts.
At the National level, Tina has participated in the ACTE National Policy Seminar. She spoke directly with national legislators on the importance of Perkins funding and the value-added that comes with CTE experience among young people. At the State level, Tina has been an active member of ACTEAZ, ACOVA, ADE-CTE, and many other groups ensuring that CTE is not left out of the conversation. Consistent engagement with local political drivers, business and industry, as well as the community at large, has afforded CTE a network of support that can be called upon in a moment's notice to advocate on CTE's behalf. This ability to exponentially grow the legitimacy of CTE support by garnering additional stakeholders has been monumental.