CTE Administrative Asst. of the Year
---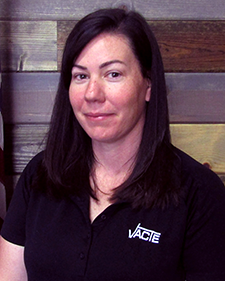 Shawnna is active in the daily operations of CTE at VACTE. She creates and manages the district budget and all related duties to make sure our students are receiving all the resources available. She actively works with the CTSO advisors on fundraisers and community service projects. She oversees all financial records, minutes, and publicity for the four CTSO programs at VACTE. Shawnna works with the CTE teachers on developing a yearly budget for each CTE program related to the state standards and curriculum needs indicated by the programs testing results and advisory board recommendations.
Shawnna is the team leader for human resources and business manager. She is responsible for creating and maintaining the districts yearly budget and the CTSO budgets. She attends state and county meetings and trainings to ensure VACTE follows all state and federal laws.. Shawnna creates and maintains the social media accounts for VACTE. Shawnna began her work at VACTE in the capacity of Financial Administrative Assistant and has now been the VACTE Business Manager for the past three and one-half years. She has successfully taken VACTE through every type of audit the state performs on public schools. This has been done while attending trainings and working with the VACTE Governing Board and the staff to move forward with the expansion and development of central programs. With Shawnna's assistance VACTE has taken two partially structured central programs to nine strong, well run, successful central programs with over 135 students involved from the original 40 students.
Shawnna is not only the VACTE Business Manager, but she is the Governing Board Secretary and the Superintendent's Secretary. She keeps the board informed of the operations of the district on a weekly and as needed basis. Shawnna is the point of contact for the Governing Board and ASBA. She works with the Superintendent at VACTE on the budget, staffing issues, CTSO needs, facility management and governing board needs.
She has been a crucial member of the rebuilding and rebranding of VACTE over the past four years. She has provided the organization with high ethics/morals, a hardworking attitude, and a determination to improve herself and the organization to be the best CTED in Arizona.