Business Person of the Year
---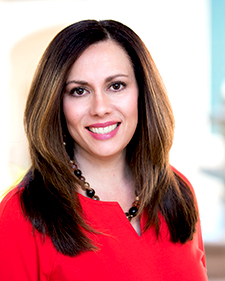 Sarah Watts has increased partnerships between the business and education communities in the east valley CTE programs in both the Gilbert and Higley Districts. Sarah works to connect business, education, and government for ongoing and collaborative conversations regarding the workforce needs of businesses and the opportunities to support educators, students, and families for a strong talent pipeline.
Sarah has assisted with Scholarships providing incentives for students to continue their career readiness. Sarah also connects high school and college students to career exploration experiences via shadowing in their career field and/or being mentored by industry professionals. Participants tour local businesses in a variety of careers while making connections to professionals for speakers and advisory committee members.
Ms. Watts has worked with the Career Centers staff to connect them with employers in the community for job fairs, STEM fairs and industry panel speakers. Through the Shadowing and Mentorship program, Sarah has connected high school and college students with Career Shadowing opportunities; many have led to internships or employment opportunities for students. Sarah is not only involved in CTE and workforce development opportunities, but Sara's work and time have also included securing businesses to participate in Career Fairs and connecting teachers with guest speakers. Immense time and effort to help industry leaders connect with CTE Teachers has been a key factor to the increased real-world applications and work-based learning opportunities in our CTE classrooms.
Sarah has been an advocate for nontraditional participation in CTE programs. During Manufacturing Month Sarah organized a "Red Carpet Tour" where over 500 middle school students visited local businesses and ASU East to learn about the manufacturing industry in the community. During development she was mindful of nontraditional and encouraged schools involved to promote the activity to female students. Through her leadership with the Partners in Progress Initiative, Sarah helps CTE placement rates related to employment, non-traditional involvement, and increased work-based learning opportunities. Sarah has advocated for CTE in the community and always promotes the educational systems in the town. She has organized focus groups to introduce business representatives to CTE instructors and programs.