ACTEAZ Executive Citation
---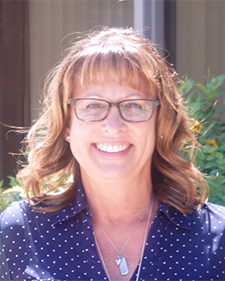 The ACTEAZ Executive Citation Award is given to a person who has been of extraordinary service to the association over multiple years, and to Career Technical Education for a lifetime of contributions. One just needs to say Debbie McKintosh, and the person you are talking will always have a great story to share and an accomplishment that Debbie did to support them and their district programs. She is the type of administrator that makes things happen to support the efforts of teachers, counselors, and administrators. If a new CTE Program needs to be introduced and provided to students in the district, she goes thru the proper channel at the District, Department of Ed CTE and provides the teacher with the tools to make it happen. Teachers continue to be renewed because she supports them, and she is excited for them to achieve new opportunities for their students. Teachers can dream and be renewed as they provide the latest and greatest instruction for their students. These new programs or teaching techniques allow the students to find more options in workforce development for their post-secondary education and careers.
Debbie Mcintosh has been a supporter and a friend of the association for over two decades. In addition to being an ACTEAZ member, she has served on the ACTEAZ Board of Directors as the representative for ACOVA over several years to share the perspective of the teachers and administrators.
Through her leadership with Arizona Career Technical Education (CTE) Administrators Association (ACOVA), she has served as a presenter for many sessions at the Mid-Winter Conference. She also included ACTEAZ events and announcements in the ACOVA email blasts. She is dedicated to connect with educators and share the best information with leaders statewide.
Debbie has been a dedicated servant leader to education and CTE for the past 30 years. For the last decade she has been the CTE Director for the Tolleson Union High School District. Before her time there she spent over 20 years in the Peoria Unified serving as a science teacher, student council sponsor and school administrator.
Debbie McKintosh is a trailblazer and invites those she works with to be part of the action for CTE. Thus combined talents are used, supported and the outcomes available to all educators.